M

a

n

y

p

a

t

i

e

n

t

s

a

r

e

e

l

i

g

i

b

l

e

t

o

r

e

c

e

i

v

e

a

c

o

m

p

l

i

m

e

n

t

a

r

y

c

l

u

b

m

e

m

b

e

r

s

h

i

p

.

M

o

s

t

a

p

p

o

i

n

t

m

e

n

t

s

a

r

e

c

o

v

e

r

e

d

b

y

m

a

j

o

r

m

e

d

i

c

a

l

i

n

s

u

r

a

n

c

e

c

a

r

r

i

e

r

s

.
Our Physical Therapists
Our unmatched physical therapists have extensive education and training, and have worked with individuals of varying physical abilities as well as professional and Olympic athletes.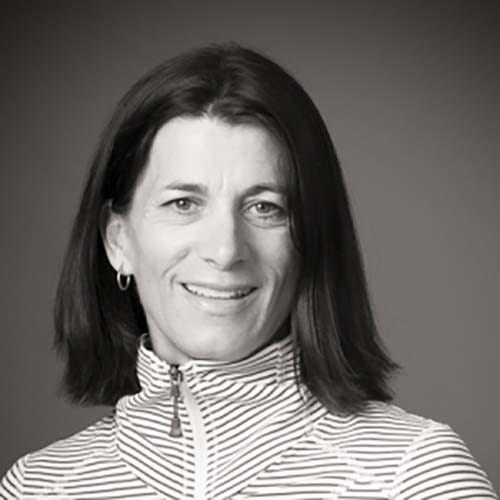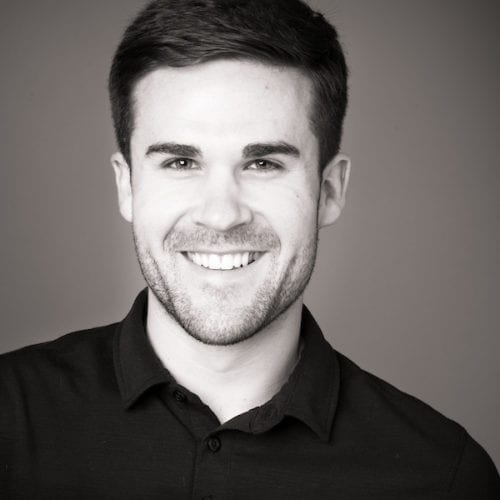 Physical Therapist
Karoline Droege, MPT
Karoline has been skiing and biking in Ketchum since childhood and has been a physical therapist in the Wood River Valley since 1999. She has focused on sports medicine and orthopedics since studying Exercise and Sport Science at the University of Utah. Karoline earned her Master's degree at Idaho State University in 1999 and is a Certified Strength and Conditioning Specialist. As a lifelong competitor, Karoline was an NCAA Division I alpine ski racer and was on the team that won the 2008 24-Hour Team Mountain Bike National Championships. Karoline also stays fit to keep up with her twin boys. At Zenergy Sports Rehab Clinic, Karoline focuses on helping patients recover from injuries and operations with the goal of becoming better than they were before.
Physical Therapist
Kyle Sela, DPT, CSCS, OCS
Kyle is a physical therapist and strength coach who is passionate about proper movement, overall athletic development and enjoys helping clients achieve long term, sustainable health and fitness. His training and experiences have led to him attaining Board Certifications as a specialist in both orthopedics (OCS) and sport medicine (SCS).
At Zenergy you'll find Kyle treating patients out of the physical therapy clinic, coaching classes and training individuals and small groups privately.
Kyle is a graduate of the Army/Baylor Doctorate Program and served on active duty in the Army for 7 years. This time included being the physical therapist for a brigade combat team while deployed to Iraq.
After his time in the Army, Kyle completed a sports medicine fellowship in the Management of Division I Athletes at Duke University. There, he worked extensively with Duke Athletics in a multidisciplinary setting helping athletes from all their teams recover from, manage and prevent injury.
Following Duke, Kyle and his family moved to the Boise, ID area where he was the Sports Medicine Program Coordinator, Sports Residency Director, and Clinic Manager for St. Luke's Health System.
Kyle has helped many athletes achieve their fitness and performance goals. This includes being Kristin Armstrong's therapist and strength coach for the 14 months leading up to the 2016 Rio Olympics where she won her 3rd gold medal in the women's cycling time trial.
Physical Therapist, Community Health
Lindsey Ketterling, DPT, CSCS, OCS
Lindsey graduated from the University of Montana with a degree in Exercise Science and a Doctorate in Physical Therapy.  She brings to the Zenergy Sports Rehab team her special training in: vestibular and concussion rehab, the Fascial Distortion Model (manual therapy techniques), and Functional Dry Needling. Lindsey is a Certified Strength and Conditioning Specialist (CSCS) who loves working with the variety of ages, injuries, conditions, and athletic levels the Wood River Valley provides. Be it post-surgery, orthopedic or sport related injury, chronic pain, or balance issues, Lindsey emphasizes mindful movement and provides tools for long term health and maintenance after injury.
As an avid runner, snowboarder, skier, yogi, and overall outdoors enthusiast, Lindsey appreciates the importance of helping people restore function, movement, and strength so that they can return to an active lifestyle.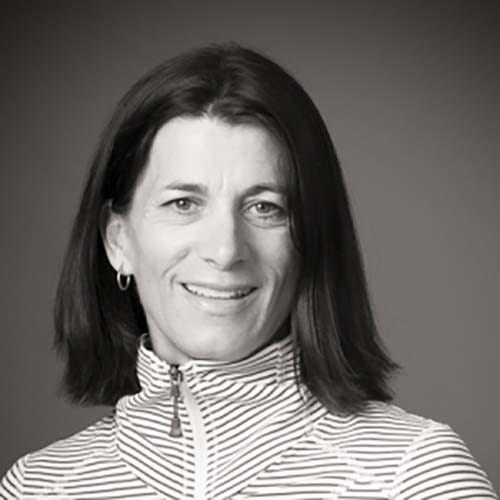 Aquatic Therapy, Masters & Youth Swimming
Maria Beattie
Maria was a competitive swimmer and diver from Connecticut. She holds a B.S. degree in Exercise Physiology from Southern Connecticut State University. A swim instructor since college, Maria has been coaching the local swim team since 2009. Maria encourages hard work and improvement along with a strong emphasis on learning technique and having fun.
Personal Trainer, Barre, Cycling, Community Health
Erin Finnegan, PT
Erin, a Physical Therapist, joined Sun Valley Sports Rehabilitation at Zenergy in 2010. Prior, she worked for the world-renowned Rehabilitation Institute of Chicago. There she gained expertise in evidence-based treatments for both pediatric and adult patients with extensive orthopedic and neurological impairments. Erin received a grant from National Parkinson Foundation and is committed to implementing the most innovative strategies to improve the lives of those with Parkinson's disease. She is an athlete who has earned USA Triathlon All-American honors and competed in the Ironman World Championships. Erin is compelled to help athletes of all abilities prevent and recover from injury, embrace an active lifestyle and accomplish their sport-specific goals.
Skye Pauly, DPT, CMPT, CSCS
Skye
loves being a physical therapist, helping people recover from injury and heal through movement. She holds her Doctor of Physical Therapy degree from the University of Colorado, has completed a residency program in Orthopedics, and is a Certified Manual Physical Therapist.
Skye
enjoys working with patients across the lifespan to create a personalized rehabilitation plan that meets their specific goals. She is passionate about education and taking a whole-body approach to optimize treatment outcomes. In her free time she loves celebrating movement however she can including running, nordic skiing, and cooking from scratch.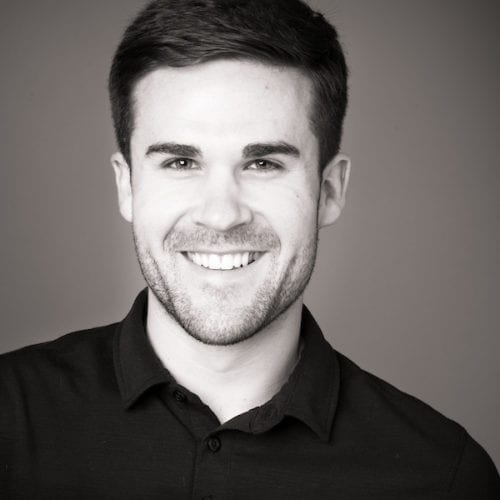 Assistant Manager
Quinn Magner
Quinn grew up here in the valley before spending time in Europe and working in the specialty coffee industry in Portland, Oregon. Coming back to Idaho was always part of his plan and now at Zenergy, he brings his customer service background to various departments.
Operations Manager
Haily Schlemlein
Haily was born and raised in Issaquah, WA later attending Washington State University obtaining her BS in Geology. Having visited Ketchum frequently in her youth she decided to move to the area post-graduation. Haily started at Zenergy in 2011 working the front desk and juice bar, later using her affinity and love for clothes to move to the boutique. Haily brings a young, fresh style to the boutique due to her ability to keep up with new fashion and her bubbly personality. The Zenergy boutique has thrived since Haily took the reins in 2013. In her free time, she enjoys hiking, biking, tennis and walking dogs at the local animal shelter.
Physical Therapy Manager
Tina McGrew
To help expedite new patient check-in at our Sun Valley Sports Rehabilitation clinic, please download the below required forms, print, fill out, and bring to our office prior to, or the day of, your first visit.
Patient Consent Form
Intake Form
To request an appointment at our Sun Valley Sports Rehabilitation clinic, email Clinic Manager Tina McGrew at tmcgrew@zenergysv.com or call (208)726-7246.
Alternatively, enter your information below and our team will contact you promptly to schedule an appointment that works with your schedule.
"*" indicates required fields